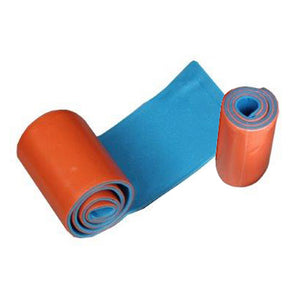 Impact Santé - Semi-rigid splint (36 in)
The latex-free, waterproof and radiation-resistant design allows x-ray examination of bones without removing reusable splints and splints.
Can be cut: You can cut your desired shape, size and length with scissors according to the wound area, so you can use small body parts for segmentation or for serious injuries.
Versatile: Suitable for all uses including but not limited to neck, wrist, arms, legs, knees, feet, and even fingers
High Quality: Made of polyethylene, non-toxic and tasteless, medium softness and elasticity, it can directly contact the skin, it can naturally soften, soothe and repair the skin. The splint has strong plasticity and can be bent into various shapes at will, while improving the overall appearance, texture and color of the scar.
Lightweight Design: Portable, this compact splint is ideal for first aid kits, hiking backpacks, off-road riding, mountain biking, family emergency kits, cars, motorcycles, stock bags, etc to meet your urgent needs.
---
We also recommend you